Celebrity manicurist Kimmie Kyees recently gave one of her trend setting clients, Rihanna, a manicure using nubar's Hot Lime Green from the Get Hot with nubar Collection, coming up with her own special twist. She added nubar's Lime Green Glitter , one of nubar's Glitters, to the manicure, giving Rihanna her own custom look.

The completed look is classic Rihanna - bold, eye-catching, and all her own.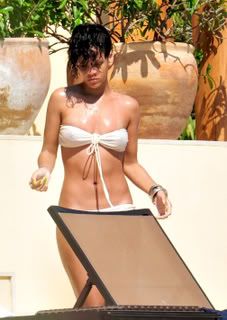 nubar currently has both Hot Lime Green and Lime Green Glitter available at bynubar.com, so you can recreate this look for yourself.