Today we found Siobhan at The Nailphile has named nubar's Angelic Glitter "the best glitter ever," saying, "it's probably my absolute favorite glitter polish of all time."

Siobhan wore Angelic Glitter over nubar's Belize Coral from nubar's Corals Collection, and tells her readers that, "Honestly, this is one of my all time favorite combinations. I'm just as happy as can be with it." Her photographs show her readers why.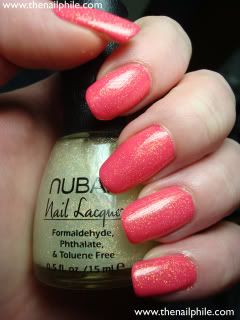 The Nailphile's Best Glitter Ever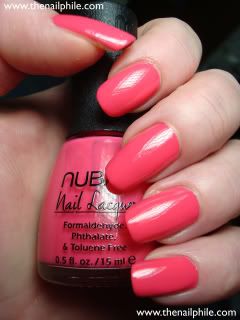 The Nailphile Starts with Belize Coral
The full review can be found at The Nailphile, and nubar's Corals Collection, including Belize Coral, and nubar's Glitters, including Angelic Glitter, can be found at www.bynubar.com.