In Temptalia's recent review of nubar's Finest Silks Collection, Christine was just as impressed with nubar's smooth formula as other expert reviewers. She says, "Application was stellar on all of the creams: two coats for creamy, smooth, even color. The formula isn't too thick or thin, and the rubber cap makes it easy to hold when applying."


She reviewed the collection in two parts, swatching Organza, Taffeta, Marabout, and Pekin in Part I, and Sateen, Charmeuse, Moire, and Chiffon in Part II. Christine found her favorite Finest Silks shade in Charmeuse, which she calls, "a wearable, modern pink–not bright, not utterly girly, and not pastel."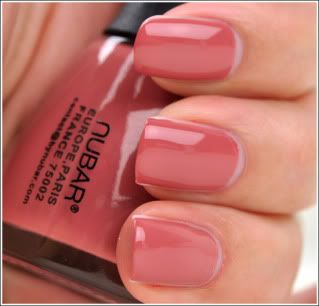 Temptalia's Photo of Charmeuse

nubar's Finest Silks Collection received an overall score of 29/30 from Temptalia, and the collection is available now at www.bynubar.com.