When Scrangie reviewed nubar's Finest Silks Collection, she was especially impressed with nubar's smooth formula. She said, "The formula on these was just perfect. Dreamy. Flawless, effortless application... Drying time is good and I experienced no problems with the texture, application or brushes. The formula was really, really great, I am impressed with it more than I am with the colors."

Of the collection as a whole she said, "The press release states that they were aiming for a collection of timeless colors for every skintone with the benefit of a two-coat coverage formula, and that's exactly what they've created."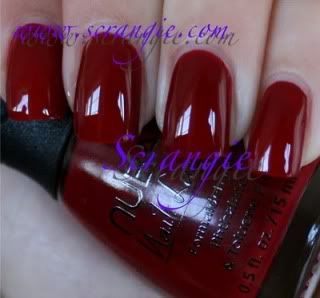 Scrangie's Photo of nubar Pekin

nubar's Finest Silks Collection is available now at www.bynubar.com.