nubar's Sparkles Collection became available today, after receiving exceptional reviews in previews.
Of the collection, Scrangie said, "I am totally over-the-moon in love with this collection... Love love love love love..." and The Nailphile told her readers, "They are... more than I'd hoped for." Brooke at Getcha Nails Did was equally excited about the Sparkles Collection, and the exceptional photographs from these reviews show why there's so much enthusiasm.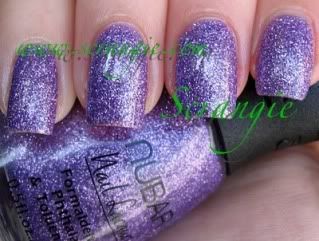 Scrangie says of Hyacinth Sparkle, "...it totally blew me away. It's not dull or sheer at all, it's sparkly and colorful! Pretty unique shade as well, vibrant purple glitters are *very* rare."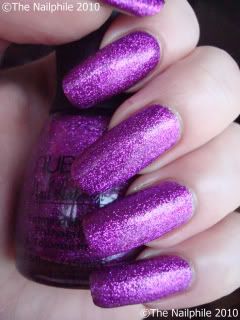 The Nailphile's favorite is Petunia Sparkle.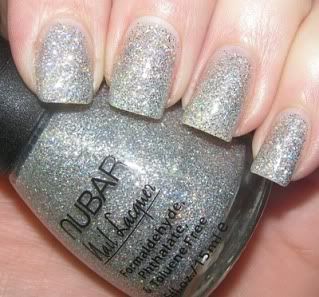 Brooke says Star Sparkles is, "Super duper gorgeous!! I love this polish with a passion."
The Nailphile in Meadow Sparkle
Srangie says, "Sky Sparkle. Bright turquoise-ish blue. It's mostly blue but seems to have something a little extra..."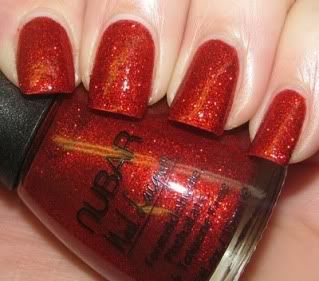 Brooke says of Fire Sparkle, "This is one of the nicest OPAQUE red glitter polishes I have used... Perfection!"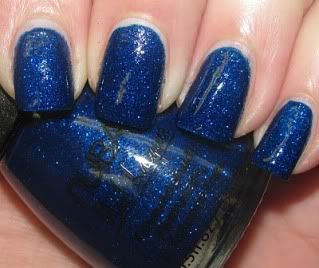 Brooke's comment on Night Sparkles is: "Whoooohoooo baby is this one pretty! I kept thinking this is what Dorothy Who? should have looked like."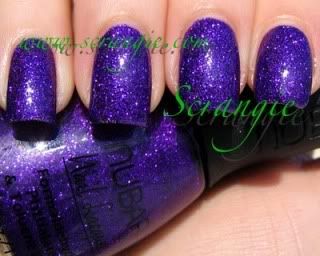 Scrangie says, "Violet Sparkle. Saved the best for last. This is AMAZING. I can't even tell you how incredible this is. I have been waiting for a glitter like this forever, it seems. It is a super colorful, bright, bold, vibrant, saturated PURPLE!!! glitter. It's a little more sheer than the others so I did three coats here, but it is well worth it. This could be my favorite glitter of all time. I can't even tell you how excited I am that this polish exists."
The Sparkles Collection is available now at www.bynubar.com for $49.95, or the colors retail for $7.49 each.