Brooke at Getcha Nails Did had the opportunity to preview nubar's Royal Gems Collection today, and she was pleased with the collection. Brooke tells her readers, "I am really pleased with this collection as a whole. I love that they actually went for a Gem colored theme and made the colors reflect that... you can tell they really did a good job of bringing out the jewel tones in the polishes."
One of Brooke's favorites is Sapphire, shown here both with and without Tiara.
Brooke in Sapphire with Tiara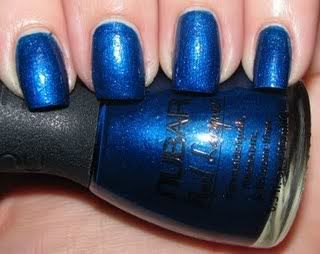 Brooke in Sapphire
nubar's Royal Gems Collection will be available at www.bynubar.com on September 15th.