Michelle at All Lacquered Up recently did some nail polish comparisons for her readers, and we found nubar's Je T'Aime, a selection from nubar's Trousseau Collection, made the list of must-haves.
In reply to a reader's inquiry regarding a $23 polish, Michelle suggested our $7.99 Je T'Aime as the best alternative from her considerable nail polish collection.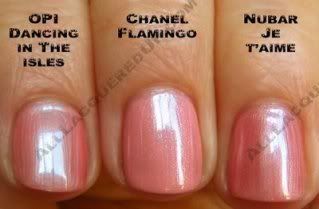 AllLacqueredUp Looks at Pinks
Je T'Aime and the Trousseau Collection are currently available at
http://www.bynubar.com/
.